Extraordinary, rare coffee from the very best growers.
Luxuriously smooth and pleasingly mild coffee is sourced from a family operated plantation in the small town of Captain Cook, situated on the volcanic slopes of Mauna Loa. The plantation, established in 1997, offers the ideal elevation of 2,500 ft. for this Kona Hawaii to grow, where the beans benefit from a microclimate of sun-drenched mornings, cloud-covered afternoons, mild nights and abundant rainfall that lets them mature slowly to a large size and a superb grade.
Such is the perfection of this location that Kona coffees are largely considered one of the finest speciality coffees in the world, and it is only coffee that has been grown in the mineral-rich Kona Districts that can be ascribed with the coveted name.
The exquisite flavours of this arabica Kona make for a truly luxurious treat, combined with a full body and moderate acidity, making it perfect for the French press!
Our friends at We Love Coffee roast only the finest Arabica and Robusta beans from around the world, bringing you the most amazing gourmet coffees you'll ever taste. The Bulldog (named after their own French bulldog, fittingly so as it's perfectly brewed through our French press!) espresso has a beautiful crema with a lovely citrus bite and crisp finish! Or try the Massimo for a great cappuccino or macchiato, lovely and smooth with rich milk chocolate after taste. Perfect for those early morning lattes with freshly baked croissants or pan au chocolate!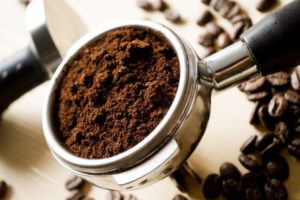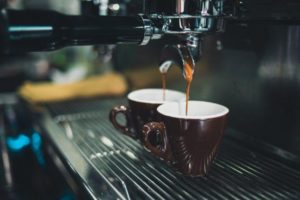 The magic happens in the roasting lab, where our closely guarded recipes are developed and prepared. Using a traditional slow-roast, convection system, we lovingly roast our coffee beans to perfection for a fuller flavour.
"The cup you drink is only as good as the Barista who made it!" All this effort has been put in to bring you extraordinary coffee of distinction, so to complement this our friendly Barista staff are on hand to craft your drink just the way you like it! With over 40 years of experience behind them, our partners have guided and highly trained us on how to pour the best espresso/flat white/cappuccino/latte/macchiato/con panna/cortado/americano… the list goes on but to get it right we need to know how you take yours, best way is just to tell us, skinny, full fat, plant-based, really hot or not? ….and we'll get it just right for you.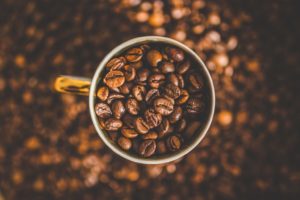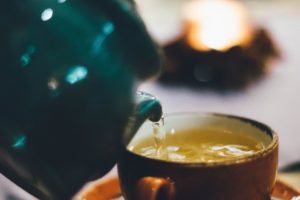 Cosy up with our collection of organic teas. Choose from a variety of flavours from vibrant fruity infusions and delicious classics. We know what matters most to tea drinkers and have selected a range that's loved by all.  So, pop in, have a brew, stay a while and relax with a pot of Cosy tea… and maybe a wee scone!
View our food services here and find out our ways of delivering healthy and hearty food to your workplace or home.